Downloads
---
Free model to calculate the ROI of Social Media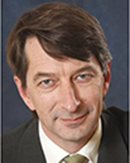 Every marketing program thrives on the elements reach, frequency and engagement. The first two are about quantity and are easy to track. The third is about quality: how does our marketing program influence the consumers it reaches? In traditional media, this crucial question can only be answered indirectly, by looking at sales lift, or directly with expensive surveys. In social media, marketers can measure this influence by looking at the real-time response of consumers and their social networks.
Using the latest social sciences research about the influence people have on each other, we have developed a model that translates measured consumer interactions in social media into hard numbers that express the reach, frequency and engagement of a marketing program. We tested and fine-tuned this model with a number of brand- and agency partners, using more than fifty social media campaigns, large and small.
We put in more than four man-years of our time in this model. It works. It works very well. And now we are giving it away. Why? We are passionate about social media. We believe that it will change marketing for good. This model gives the people who are in charge of this change, social marketers and corporate executives, a tool to make this change happen. By offering the model for free, we hope to accelerate this change.
We want to create an active community of users who share our passion. Users who want to learn, share, and apply their joint findings in a next version of this model and in other tools. If you share our passion, then please register on the right and we will email you the model. We will also keep you in the loop of the findings, improvements, and scheduled monthly Webinar sessions.
To your success!
Jaap Favier – Managing Director